The Haus Group announces new pet-friendly accommodation in the Adelaide Hills.
We understand that your dog is part of the family. Sometimes a getaway just wouldn't be the same without your wagging tail companion.
At our award-winning, The Studios by Haus we have recently made available one of our 4.5-star apartments, for our guests to travel with their furry best friend.
Did you know that the entire village of Hahndorf is internationally recognised as a proudly pet-friendly destination having been voted as the third most pet-friendly place in Australia?
The pet-friendly folk over at trustedhousesitters.com released a list of the top 100 best destinations to travel to with your furry friends!
The survey was conducted with more than 10,000 members who recommended over 54,000 locations.
And guess what? Australia is leading the way and Hahndorf is number 1 in South Australia.
So, it's only fitting that the largest accommodation provider in Hahndorf and the Adelaide Hills, The Haus Group, take note of this growing trend.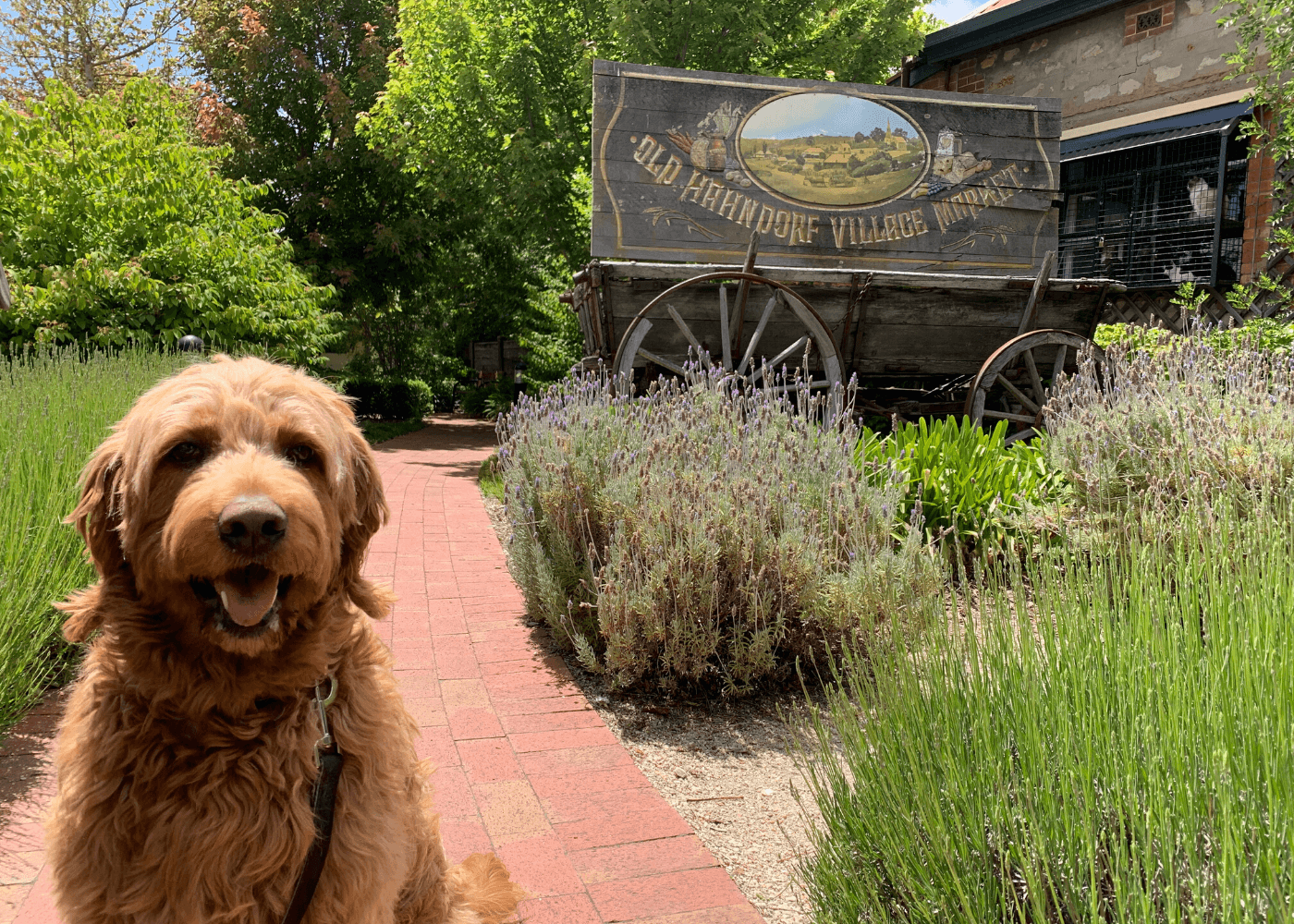 "More and more people are travelling with their beloved pooches, so our enquiries about pet-friendly rooms have been rapidly increasing," said Group Accommodation Manager, Nicole Baker.
"We are a family-owned and family-run hospitality business, so we know how important being with family is, even if that means four paws and a wet nose."
Hahndorf has many lovely places to visit with your leashed "best friend" including cafes, restaurants, cellar doors, breweries, and shops. Just a short drive in any direction you'll also find wonderful off-leash dog parks (we can provide maps of some secret locations), walking trails and other experience destinations that welcome dogs.
Our own Haus Restaurant is pet-friendly in our outdoor areas all year round with café blinds and heaters in the winter and shady terrace in the warmer months.
"Of course, there are a few extra rules and charges involved, but nothing a responsible dog owner wouldn't adhere to anyway," added Nicole.
"Our friendly Guest Services Team and staff are excited to welcome our new fluffy, four-legged paw-some guests."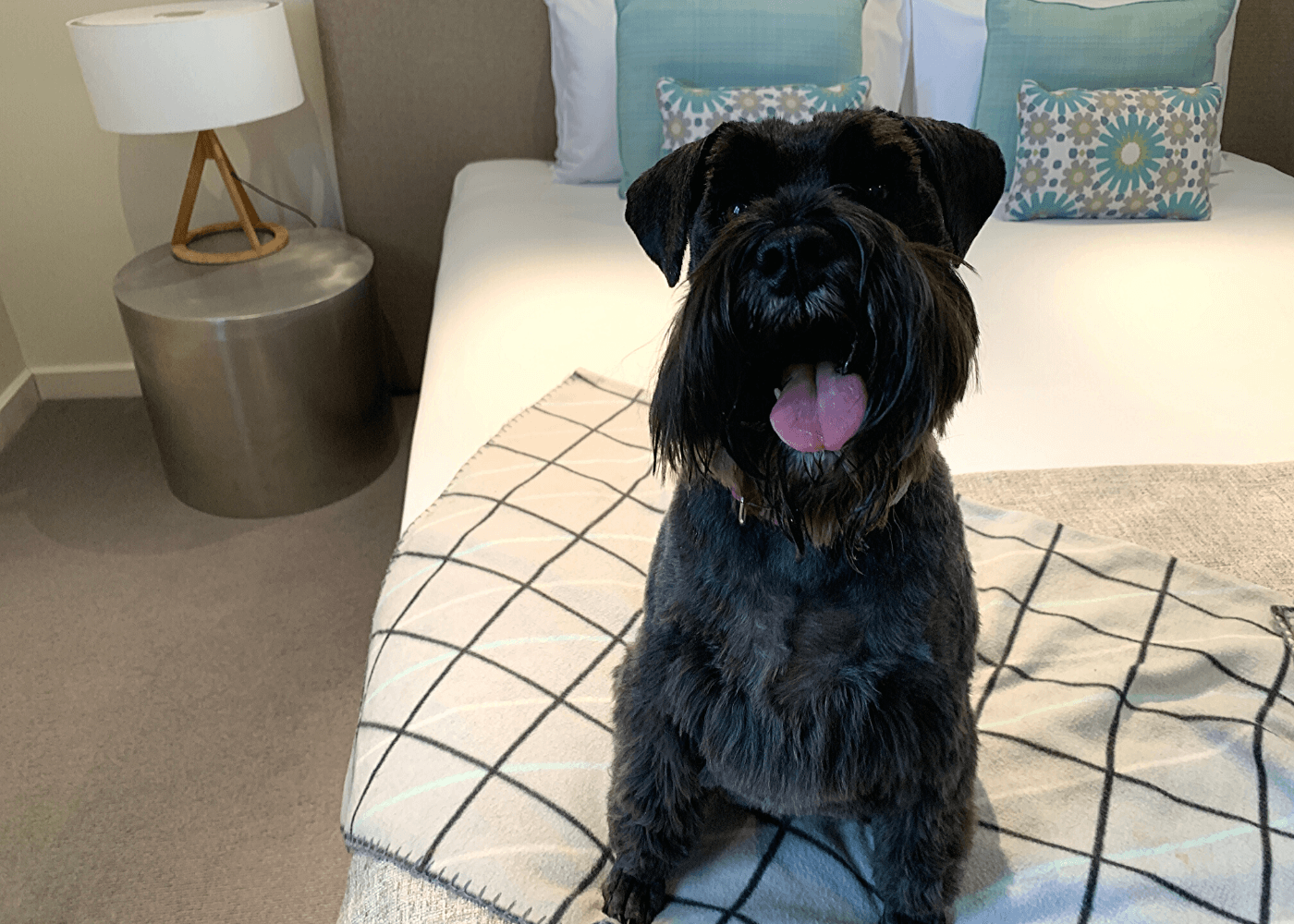 Pet room bookings at The Studios by Haus include up to 2 dogs per booking and must be made directly with the hotel (not available through online booking site).
A $60 fee per stay per dog is required on top of the regular nightly room fee (service dogs exempt), and all bookings must adhere to a $500 pet bond (hold on credit cards) per room on check-in. All owners are also asked to bring their own pet bedding, bowls and a blanket to cover any furniture their dog may sleep/jump on.
For full terms and conditions and to book please phone 08 8388 1000.