Wednesday Wings at our Haus
From 11am until late every Wednesday, you can enjoy our delicious, tasty Haus wings!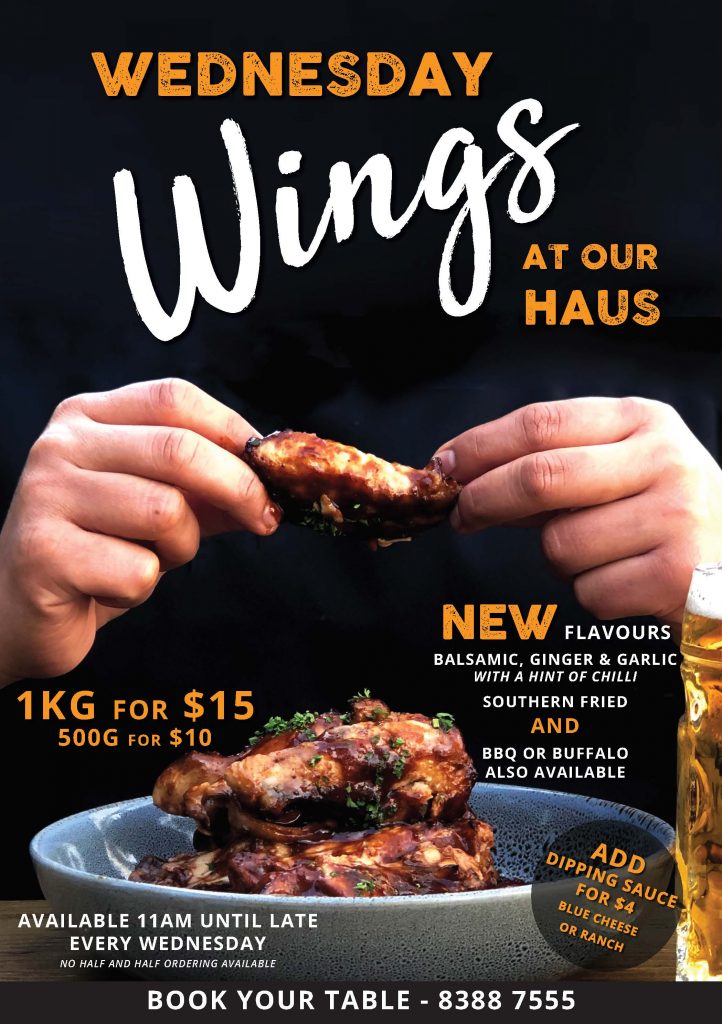 4 flavours to choose from
– Southern Fried
– Balsamic, ginger & garlic with a hint of chilli
– Buffalo
– BBQ
500g for $10 and 1kg for only $15
Add dipping sauce for $4 each. Two flavours to choose from
– Ranch
– Blue Cheese
Catch up with family or friends at our Haus!
Our infamous beer and cider towers are also perfect to enjoy together with a few kilos of wings.
Book your table to enjoy some finger licking goodness at our Haus!
Our full a la carte menu is also available.