Takeaway pizza for $16.90 at our Haus. Call 8388 7555 to order!
From 11.15am until late every day you can get any of our pizzas for $16.90 for a limited time only.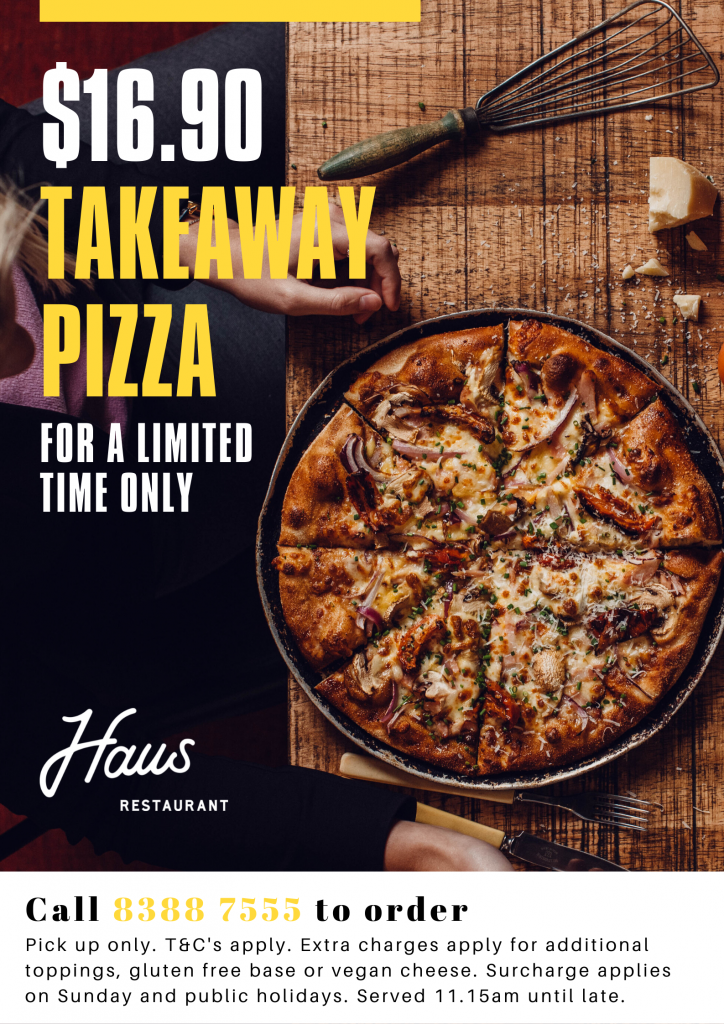 Only $16.90 – 7 days a week!*
*T&C's apply. Takeaway and collection only. Additional charges apply for GF base, vegan cheese or extra toppings. Surcharge applies on public holidays and Sundays.