On Sunday 22 September join the Australian Lion Hearing Dogs organisation in Verdun for an Open Day full of free family fun!
Visit from 10:00am – 2:00pm on the Open Day and enjoy kennel tours, face painting, market stalls, dog demonstrations, an alpaca petting zoo and a free sausage sizzle!
This non-for profit organisation supports hundreds of Australian families and individuals who are suffering from varying degrees of hearing impairment.
Their dogs are trained to alert owners by tapping their paw on the owner's lap and leading the way to the source of the sound.
These sounds vary from a baby crying, doorbell ringing, mobile phone notifications, alarm clocks and more seriously smoke detectors.
Not only do they help people with daily activities they also prove to be very loving and loyal companions.
The Australian Lion Hearing Dogs source their helpful pooches from pounds, shelters and rescue organisations.
Giving these dogs the chance to go into a loving home and assist those in need.
These special service dogs also promote a healthy lifestyle for owners too, by encouraging them to exercise by consistently walking their furry companion.
Currently, 1 in 6 Australians at some point in their lives will suffer from some form of hearing loss with this number only predicted to increase to 1 in 4 by 2050.
Trainer Bella stated the group train dogs from "little Chihuahua size up to Labrador size" as each dog varies in breed, costing about $35,000 to train and prepare for their future owner.
The Australian Lions Hearing Dogs are located in the beautiful Adelaide Hills at 793 Mount Barker Road, Verdun.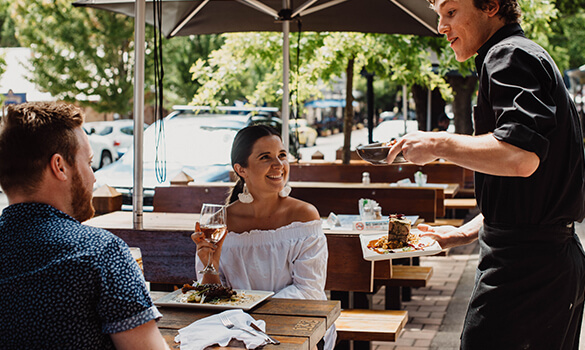 Breakfast, lunch or dinner at the Haus Restaurant and enjoy a full day in the village of Hahndorf.