Inspired by our love of the traditional Bavarian festival Oktoberfest and great beer, we've decided at Haus Restaurant to celebrate for the entire month of October with German food and extraordinary Weihenstephan Festbier promotions.
Weihenstephan Festbier is a full rich bodied, hoppy, seasonal lager, produced for the Oktoberfest season! Weihenstephan is the world's oldest operating brewery. It is known for its world-class wheat beers and we're thrilled to offer this special festival beer during the month of October.
We will be offering 2.5L Beer Pillars for only $47.90 and 1L Beer Steins for only $20.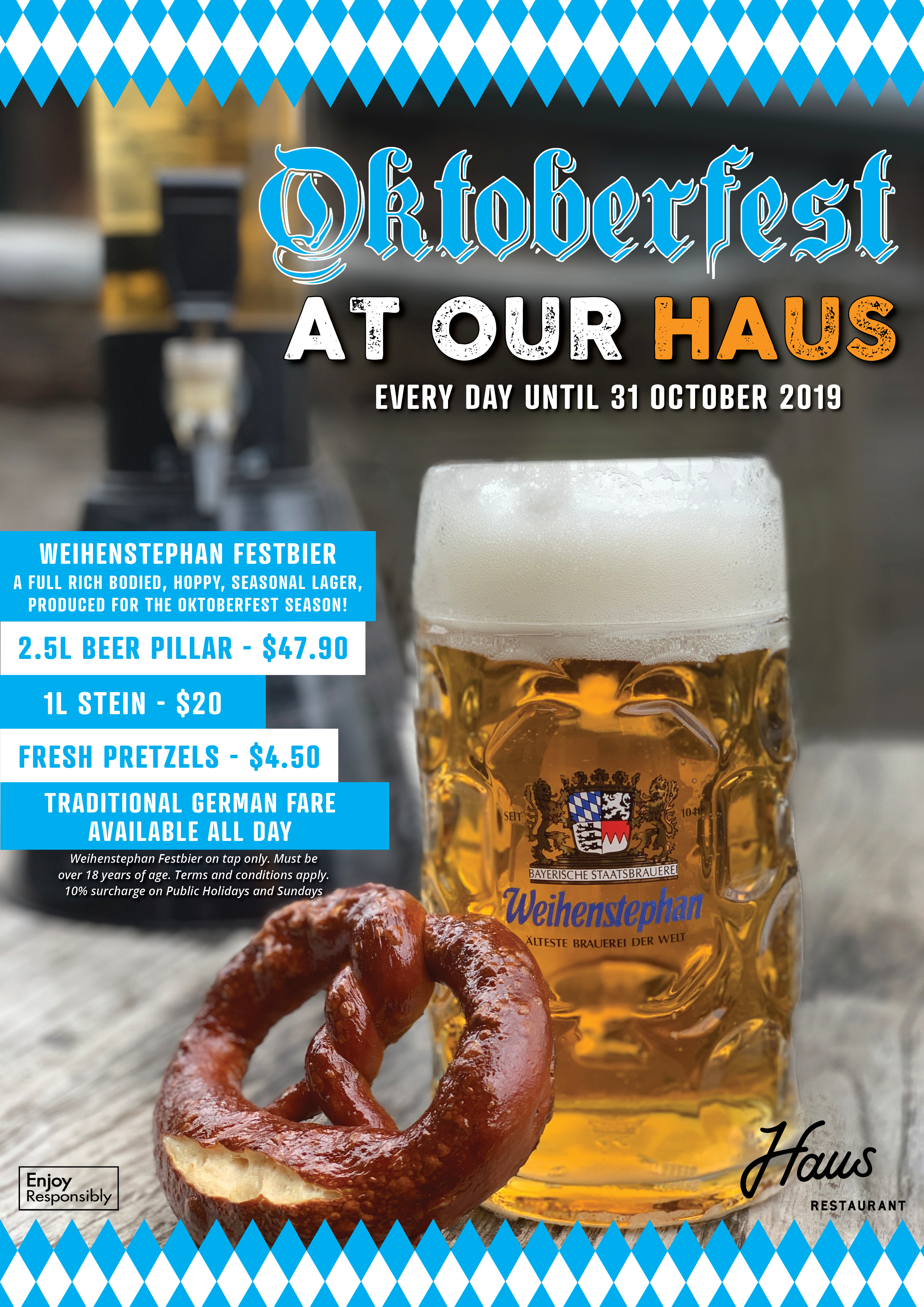 Haus Restaurant, located right in the heart of Hahndorf and the Adelaide Hills is renown for its Traditional Fare.
Here's a sample of the German menu.

GERMAN FLAMMKUCHEN PIZZA
A thinly rolled dough with a base of sour cream & mustard, sliced potato, onions, Hahndorf double smoked bacon & mozzarella cheese.
MAX NOSKE & SON SMOKED KASSLER PORK CHOP
Grilled, cured & double smoked middle loin pork chop.
TRIO OF WURSTS
Chef's selection of German specialty Skara Smallgoods sausages: Bockwurst, Bratwurst & Cheese Kransky.
BRAISED PORK HOCK
Sweet & tender slow-braised pork hock [knuckle], poached in Haus fresh herbs & spices.
SCHWEINSHAXE
Crispy skin pork hock [knuckle], with sweet braised red cabbage.
GERMAN MIXED GRILL
Max Noske & Son smoked Kassler pork chop, Hahndorf Gourmet Bratwurst & Cheese Kransky sausages.
THE TASTE OF BAVARIA PLATTER [SERVES 2] Slow-cooked juicy pork hock [knuckle], Hahndorf gourmet bockwurst, bratwurst & cheese Kransky sausages, Max Noske & Son smoked Kassler pork chop.

Oktoberfest History
The German festival is now a worldwide phenomenon celebrating Bavarian culture and flowing pints of beer.
Oktoberfest began as a wedding celebration more than 200 years ago when Bavaria's Crown Prince Ludwig married Princess Therese of Saxony-Hildburghausen on Oct. 12, 1810. The wedding was celebrated with multiple days of drinking, feasting and horse races.
The celebration then became an annual event. Oktoberfest celebrations can be found all over the world, but the main event is in Munich, Germany, where the first Oktoberfest was held.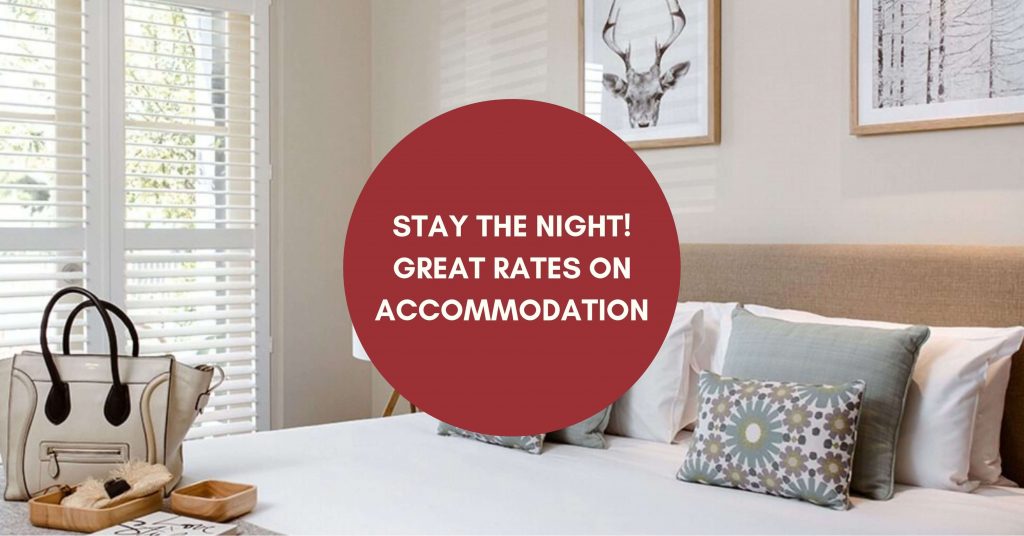 BOOK TO STAY THE NIGHT AT OUR HAUS
Phone 08 8388 1000 or CLICK HERE