Christmas will be here before we know it, plan your celebration at our Haus! 🎅🎄✨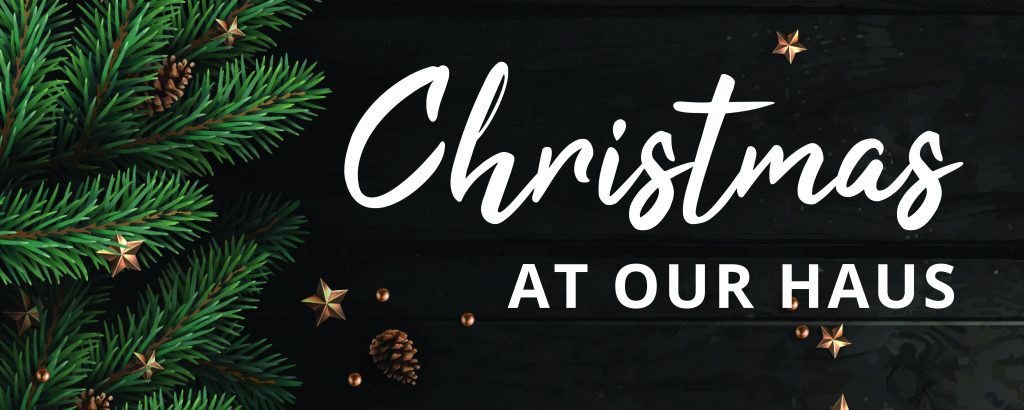 This year has certainly been filled with many ups and downs! Yet here we are on the countdown to Christmas already! 
Many workplaces still have their teams working remotely from home, only seeing their colleagues via Zoom meetings!
So this year in particular, it will be even more important to bring your team together to thank them for their hard work and to celebrate getting through this whirlwind of a year!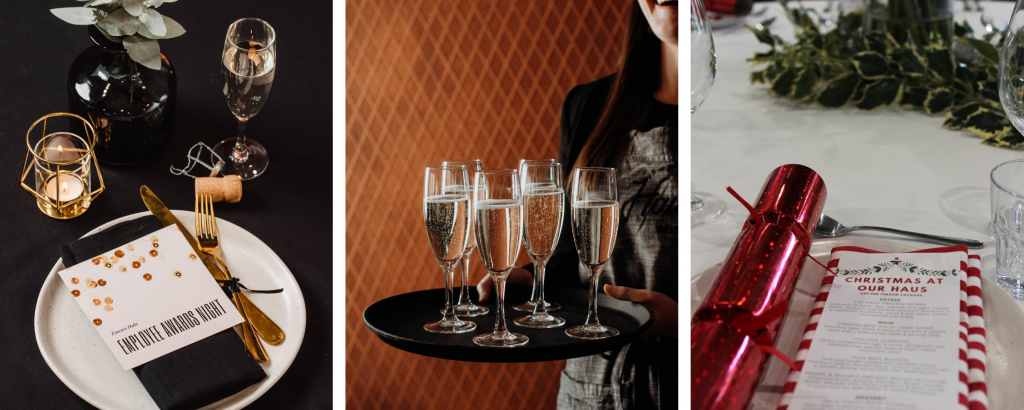 The Haus Restaurant have multiple spaces available for you to choose the perfect space for your Christmas function.
With flexible room configurations to abide by the current and possible evolving social distancing regulations, we can accommodate your group with a variety of options.
We have a range of packages to suit your celebration plans and we can create a custom package to suit your budget!
Special mid-week offers* are available with discounted room hire from Monday to Thursday and complimentary dessert offered with 2 course (Entree & Main) bookings.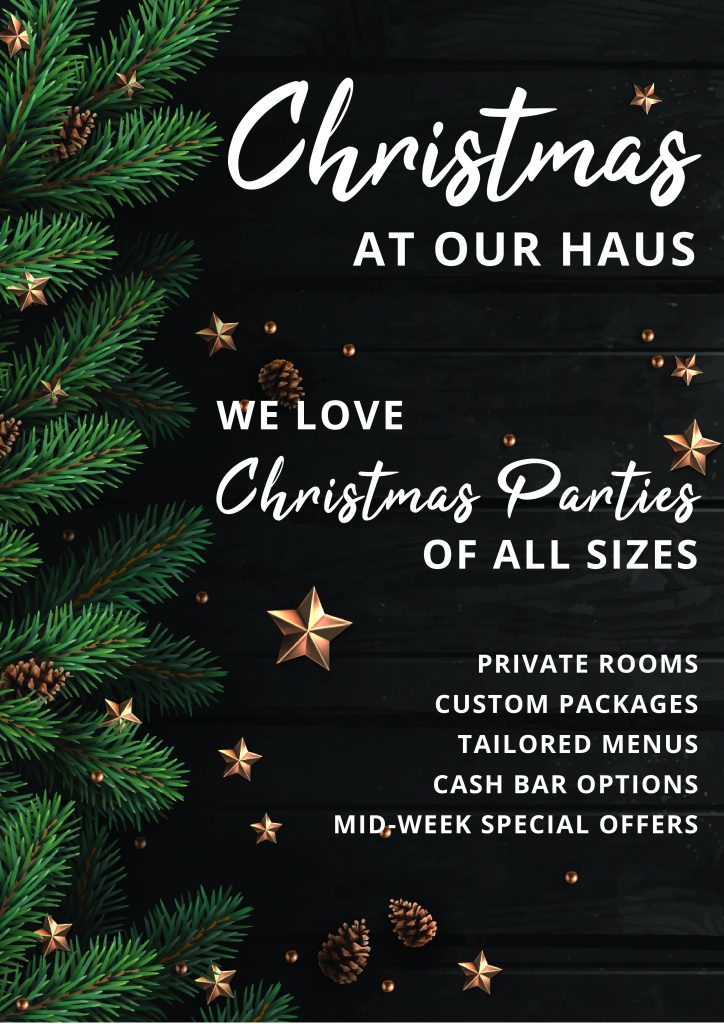 We know it may seem like it is too early to start thinking about Christmas, but it will be here before you know it! So why not start the planning to get the Boss thinking.
Speak with our Functions & Events Coordinator, Alana Musolino for more information. Phone 8398 8994 or email functions@thehausgroup.com.au
HAUS CATERING
Are you thinking of holding an End of Year/Christmas celebration at your office?
Haus Catering
can offer you everything you need. Awarded South Australian Venue Caterer of the Year 2018, we understand that food is a key ingredient to a great event. Our team of chefs are committed to providing the highest quality food and service experience at your chosen location.
We have a range of menus to meet your needs or are able to craft something exceptional for your celebration.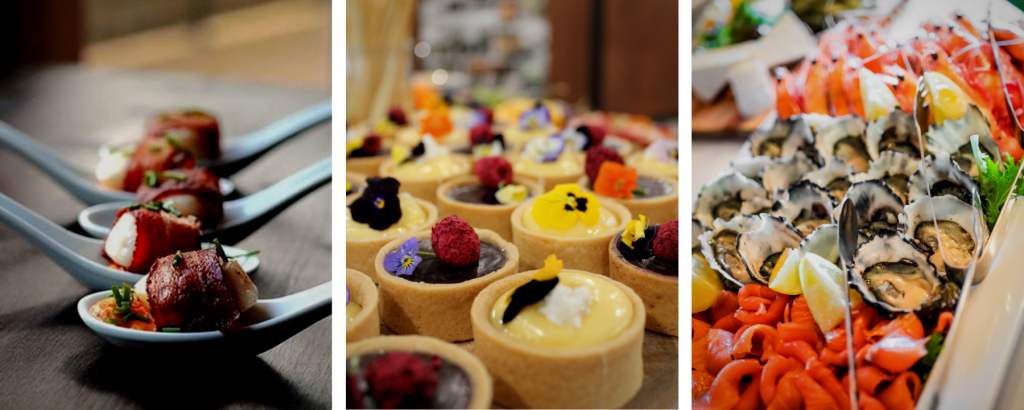 Speak with our Conference & Events Manager, Janine Dunn for more information. Phone 8398 8992 or email janine.dunn@thehausgroup.com.au
STAY UP AT OUR HAUS
Don't want to drive home after the party?
Book a night or two at our Haus Accommodation and stay the night at our Haus!
The Studios by Haus, The Manna by Haus and The Lodge by Haus offer something for everyone, from spacious Studio Apartments to affordable twin share Superior Rooms.
Call 8388 1000 to speak to our friendly Guest Services team or click the link below.

*Subject to availability. Terms and conditions apply. Complimentary dessert is only available when Entree and Main are included in the package price.