Taranthi is currently being celebrated at the Art Gallery of South Australia alongside many partner exhibitions shedding new light on contemporary Aboriginal and Torres Strait Islander Art.
The name 'Tarnanthi' pronounced tar-nan-dee comes from the language of the Kaurna (pronounced gana)people, the traditional owners of the Adelaide Plains. Meaning to 'come forth' or 'appear' – "like the sun and the first emergence of light".
Hahndorf is extremely fortunate to host part of this wonderful event at both the Hahndorf Academy and Tineriba Gallery located on Hahndorf's Main Street.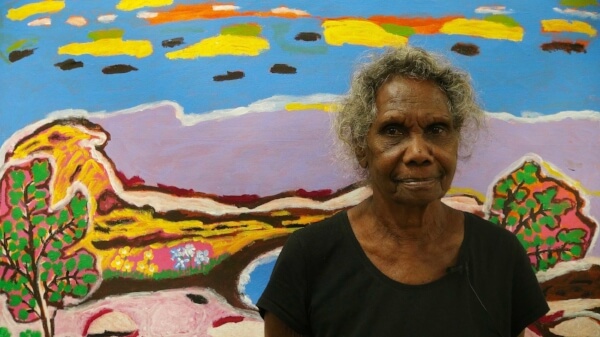 'Painted Stories' currently on show at the Hahndorf Academy, highlights how artists and elders are able to use their paintings, artwork and songs as means to pass on their knowledge of country and language to the younger generations.
The exhibition showcases the artworks, stories and films recorded by Aurukun and Pormpuraaw artists as part of an ongoing project from Aurukun, assisting with up keeping and language revival through artistic methods.
This presentation is currently displaying until Sunday 17 November.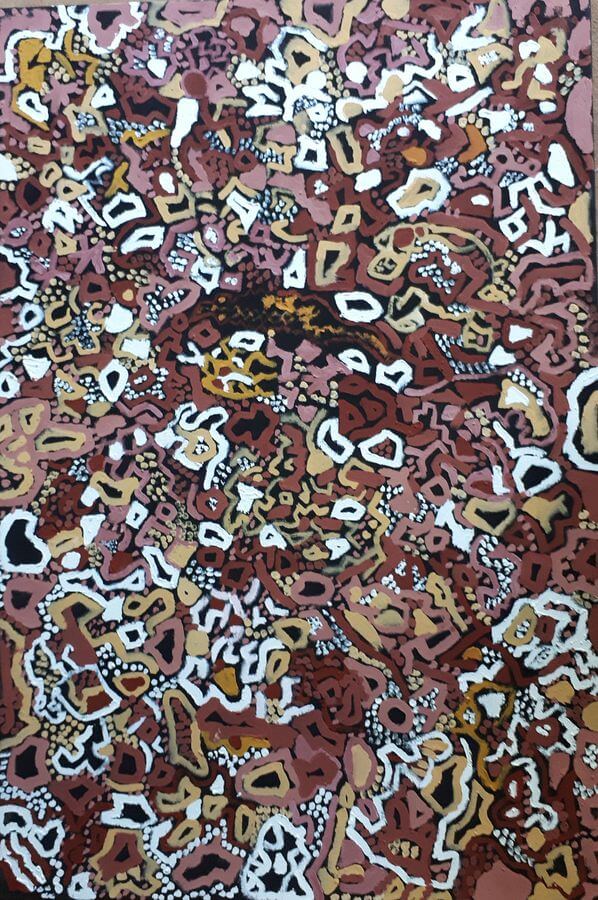 Alongside this event in association with Munpi Arts, there is also a captivating range of artwork to be seen at the Tineriba Gallery located at 77 Main Street Hahndorf open daily from 11:00am – 5:00pm.
Leon Russell (Cameron) Black presents 'Pujurrupi' – Song Cycle, illustrating his work of unique interpretation of his personal expressions of Tiwi cultural traditions.
Known for his bold paintings used with a brush or pwoja (traditional painting comb), his artwork tells the story of fishing, hunting and life in the country around his home in Pirlangimpi on Melville Island in the Northern Territory.
'Pujurrupi' is currently exhibiting and will be available to view until Friday 15 November at the Tineriba Gallery, Hahndorf.
Hahndorf is on the traditional land of the Peramangk (pronounced Pe-ram-angk) people – to discover more about Hahndorf's indigenous history click here.