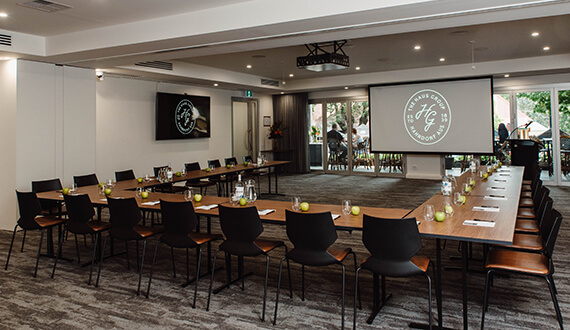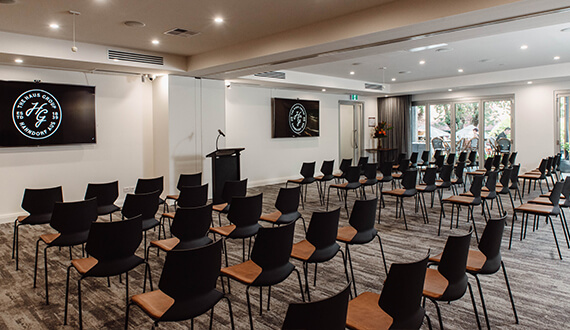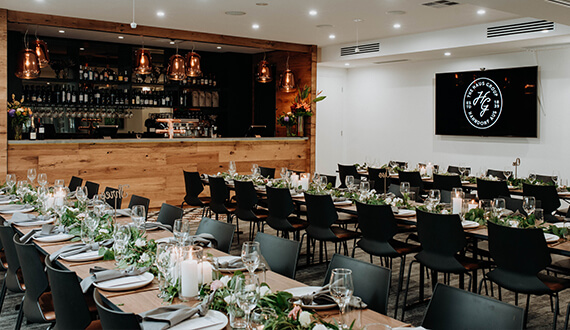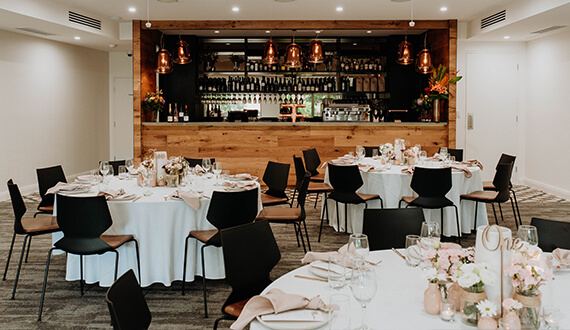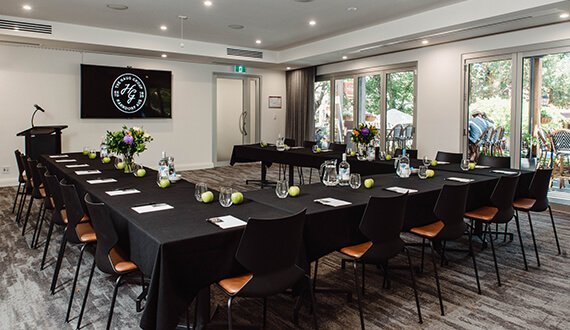 U-Shape
Heysen Room Street Side with Terrace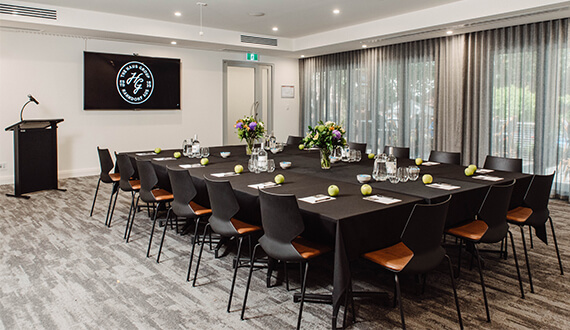 Boardroom
Heysen Room Street Side with Terrace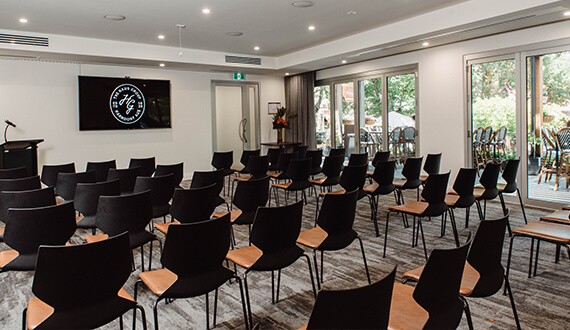 Theatre
Heysen Room Street Side with Terrace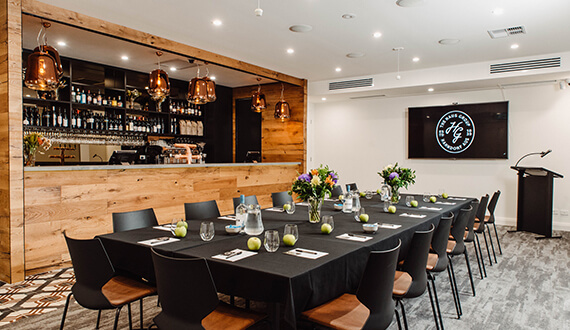 Boardroom
Heysen Room Bar Side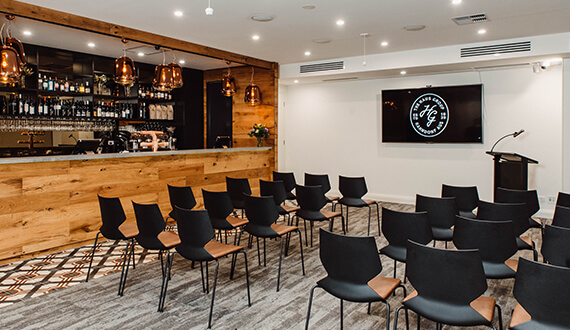 Theatre
Heysen Room Bar Side
The perfect venue for your next conference, event, wedding reception or dining experience…
Hidden beneath the leafy canopy that adorns the gorgeous Main Street of Hahndorf our state-of-the-art extension is now open, catering for all your conferencing, event & dining needs!
Overlooking the historic Main Street of Hahndorf, our recently completed, state-of-the-art venue is the perfect space for your next conference, wedding reception, birthday celebration, function or any other special event!
Catering to small, medium and large groups, the space is unlike any other function space in the Adelaide Hills – combining the renowned rustic, regional and refined flair of the Haus Restaurant with the latest technology and gorgeous views of the historic Main Street at your fingertips! For more information, or to book your unique conference or event in the heart of Hahndorf, please contact:
Janine Dunn | Conference & Events Manager
(08) 8398 8992 
Contact Us
Download Your Planning Guide
Partner with The Haus Group for your next conference, event, private celebration or wedding for a truly unforgettable Adelaide Hills experience.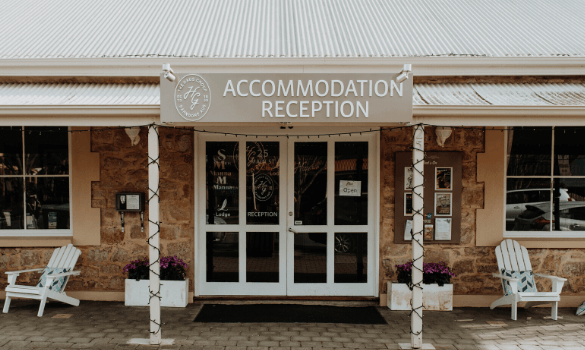 "My family and I had a delightful stay at the Manna. The room was comfortable and functional. The Manna is centrally located in the the hamlet of Hahndorf. This gave us easy access to explore the town and surrounds. Well worth a visit." (5-Star Review)
Geoffj – TripAdvisor User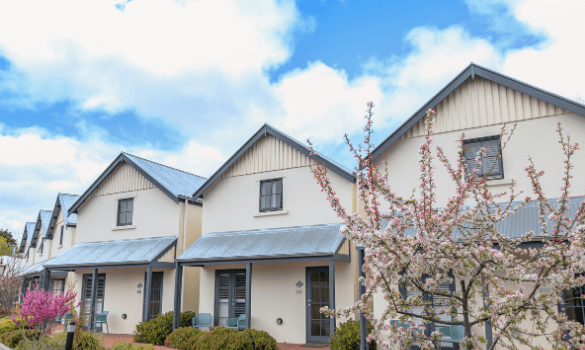 "After regular visits to the area, this is my first choice of accommodation. Parking is easy, rooms are very comfortable, you're right in the center of Hahndorf's main street making a stroll and shopping very relaxing. Will be back!" (5-Star Review)
JayTee47 – TripAdvisor User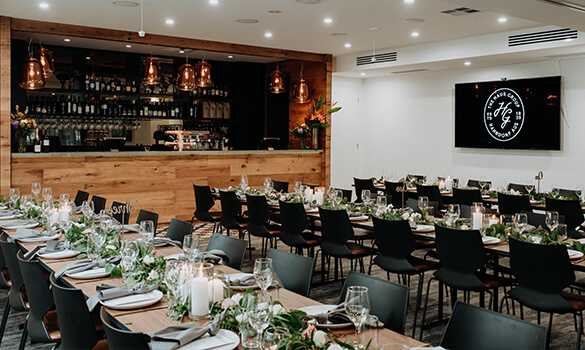 "We celebrated our daughter's 21st at The Haus - WOW! A happy & positive experience from the get go. Friendly & helpful staff, superb food & wonderful atmosphere. Thank you a perfect luncheon!"
Kate Couch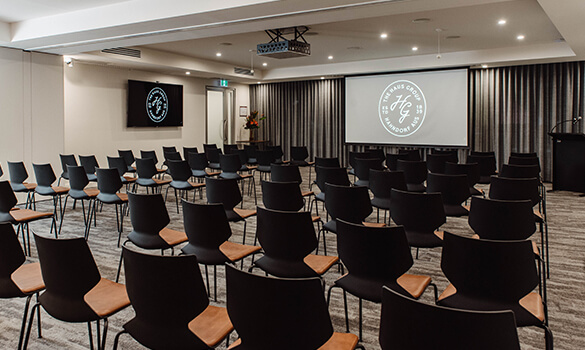 "The venue, staff and location were excellent for our half day seminar. Reasonably priced and and convenient location for our half day seminar and parking is readily available. Ainsley and the staff at the Haus were polite, very easy to work with and the communication with me in the lead up to the event and on the day could not be faulted."
Sarah Hills – SA Wine Industry Association Inc.