The leaves 🍁 are changing 🍂 in the Adelaide Hills and we are offering a Hahndorf Accommodation Autumn Getaway Package from $164 per couple! Come and snuggle UP!
Awash with colour, it's hard to miss the fiery red, bright orange and gold foliage as you arrive into Hahndorf in Autumn. As the cooler nights set in, the trees of South Australia's historic German town come to life.
There's no doubt about it, the deciduous trees lining the popular historic Hahndorf Main Street over the coming months is breathtaking.

Visitors from all over the world marvel at the spectacular, children play in piles of leaves and the bountiful fresh produce of the local harvest is served at Hahndorf's restaurants, cafes and cellar doors.
The Haus Group is a family of accommodation, event, wedding and conference spaces, and an award-winning restaurant The Haus is located in the Main Street of Hahndorf – all only 20 minutes drive from Adelaide.
Our guests can explore the local plentiful food and the Adelaide Hills Wine Region, and base themselves in our idyllic world-famous village setting for day trips to the City of Adelaide, beautiful beaches including Glenelg and Victor Harbor, the Fleurieu Peninsula, and the McLaren Vale, Langhorne Creek, and Barossa wine regions.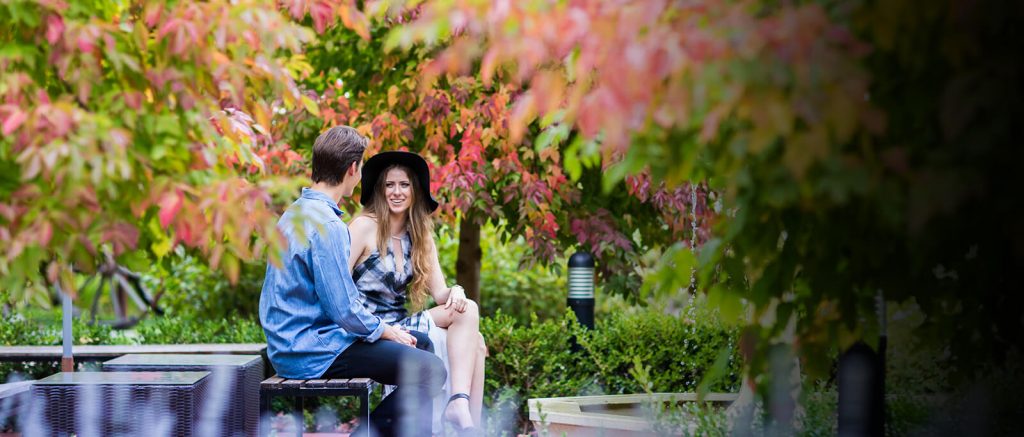 The Hahndorf Accommodation Autumn Getaway Package includes one nights accommodation, local handmade chocolate, a bottle of wine and a $30 breakfast voucher. Come and experience the colours and flavours of Hahndorf in the heart of the Adelaide Hills 🍷🍫 ❤️
Guests can choose from the following properties to stay, right in the heart of Hahndorf.
The Manna by Haus
Special Offer: Hahndorf Accommodation Autumn Getaway Package from $194.

The Studios by Haus
Special Offer: Hahndorf Accommodation Autumn Getaway Package from $209.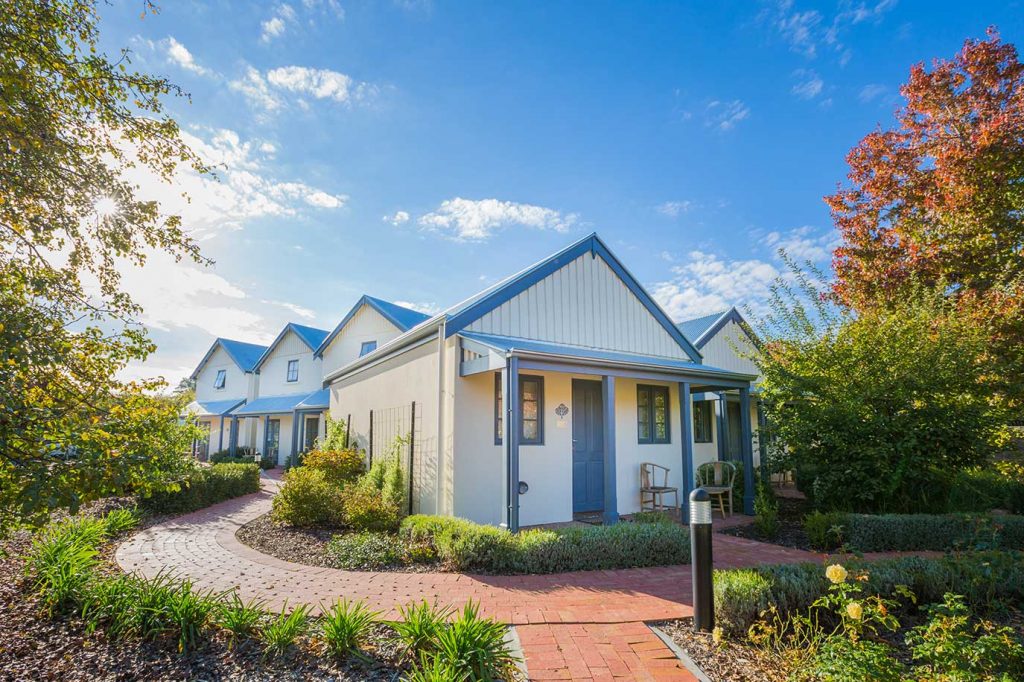 The Lodge by Haus
Special Offer: Hahndorf Accommodation Autumn Getaway Package from $164