There has never been a more important time to support our local Adelaide Hills wine producers and grape growers.
To help our region on the path to recovery, The Haus Group has introduced a special wine list to showcase and support some of our most bushfire affected wine producers. The new list encourages diners at the award-winning and very busy tourism Haus Restaurant in Hahndorf, to simply purchase a bottle of wine from one of the six featured producers.
Barristers Block, Geoff Weaver, Anderson Hill, Vinteloper, New Era Vineyards and Simon Tolley.
Jason Duffield, The Haus Group CEO, after decades in the hospitality industry, knows how important it is for wine producers to have their wines on popular wine lists to help with sales, brand recognition and most of all… cashflow.
"Creating this special list is just one way we can help our region get back on its feet and provide a "Business as Usual" feeling for our wine producers," he said.
"These six producers have had their livelihoods destroyed, and it's going to be a long hard road for them all. Our list will feature them for at least six months and we know our restaurant guests will support them."
The December 2019 Cudlee Creek bushfires, wiped out one-third of our region's total vineyard production.
Jared Stringer, the vice-chair of the Adelaide Hills Wine Region industry association, was quoted in The Guardian as saying "There are around 3,300 hectares in the Adelaide Hills under vine, with 1,100 in the fire burnout zone, which makes up one-third of total vineyard production. Grape production within the fire-affected area is worth $20m, which goes on to become 794,000 cases of wine."
The impact of these fires is immense. So many of our grape growers and winemakers need us to get behind them… it will be years before many can recover.
Here is our list: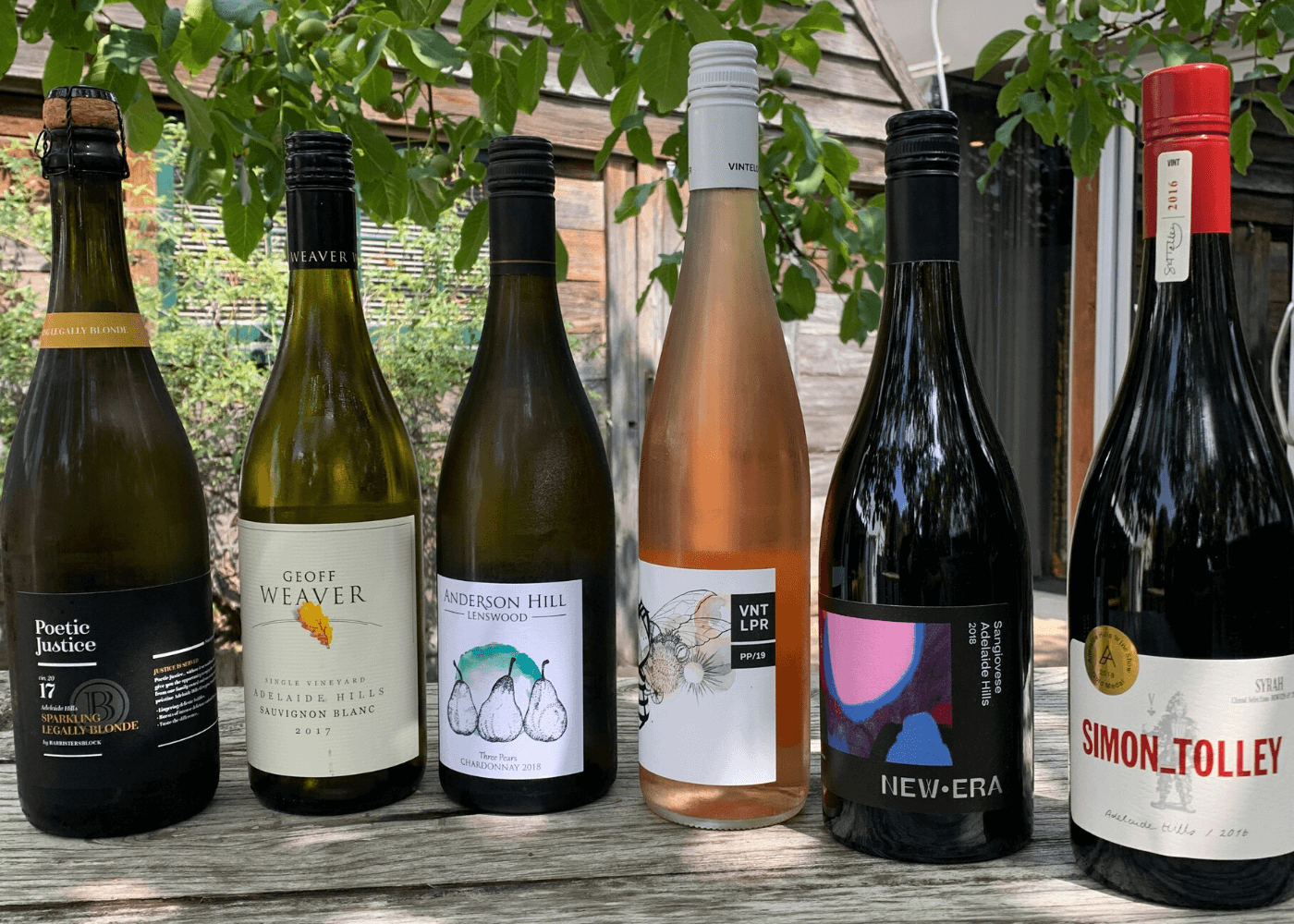 BARRISTERS BLOCK
POETIC JUSTICE LEGALLY BLONDE SPARKLING SAUVIGNON BLANC – $40  BOTTLE
Single vineyard fruit, displaying intense aromas and a fresh, zesty balance. Crisp, mouth-watering, elegant lively bubbles, deliciously enticing. The Barristers Block vineyard at Woodside has been completely burnt out.
GEOFF WEAVER
2017 SAUVIGNON BLANC – $45 BOTTLE
Halliday 95 points. A family-owned wine business, established in 1982. One simple thought drives their winemaking: grow grapes of excellence. They choose the cool climate of Lenswood. Geoff Weaver – who lost his house in the 1983 Ash Wednesday bushfires – the Cudlee Creek fire spread rapidly to his property, damaging a third of his vines and destroying his car, two sheds and a cabin.
ANDERSON HILL
2017 "THREE PEARS" CHARDONNAY – $43 BOTTLE
Just like the welcoming farmers' market on a sunny autumn day. This wine smells like apricot, lemon and dry straw. The tight family-run Lenswood winery Anderson Hill, despite all their amazing fire-fighting efforts, still lost vines and infrastructure in the flames.
VINTELOPER
PINOT PINOT ROSE – $40 BOTTLE
A refreshing rose is just like biting into a perfectly crisp apple. Lean and pale, this baby's got cherry and strawberry underpinned by spiced nashi pear and almond meal. Cudlee Creek vineyard owner David Bowley lost everything in the blaze, including his home and vineyards.
NEW ERA
2018 SANGIOVESE – $47 BOTTLE
Gold Medal at the Adelaide Hills Wine Show. This is the perfect pizza wine. Cherry, plum, strawberry and floral characters with red berry fruit flavours. Family-owned winery New Era was among those destroyed at Woodside, with 40 acres of vines burnt, winemaking equipment gone, all wines in oak burnt to nothing and more than 1,000 cases of bottled stock destroyed.
Gold medal at 2018 Adelaide Hills Wine Show. Simon believes great wine is made in the vineyard – and fermented and bottled best where it's grown. Heartbreakingly the Woodside winery lost 80 per cent of its beautiful vineyard in the blaze.
A 15% discount off accommodation with The Haus Group will be given to all bottle purchases from this wine list.

A new tourism campaign has been launched to encourage visitors to return or plan a visit to our two most bushfire affected regions #kangarooisland and our beautiful #adelaidehills
THIS IS HOW YOU CAN HELP on our path to recovery.
Did you know the Haus has three accommodation properties all within metres of the Haus Restaurant right in the heart of Hahndorf and the beautiful Adelaide Hills?
You can explore the historic village under the canopy of lush shady trees, indulge in the finest of regional food and wine, relax, and venture out and about through the Adelaide Hills region.
The Hills are home to some of the world's best boutique wineries, distilleries, craft breweries and food artisans – the ideal place to relax and chill out over the summer.
We are offering special Haus WAKE UP in Hahndorf Packages from $139 per couple, experiential packages that offer incredible value, including accommodation, dinner, breakfast, exclusive VIP wine and gin tastings and much more. .
WAKE UP Escape Package for 2 NIGHTS!
$398 per couple
Accommodation + Dinner + Chocolate + Wine Tastings + Breakfast + Special Offers
Package 2 NIGHTS Includes – 2 night's accommodation in an Executive Room at The Manna by Haus – $100 dining credit to enjoy at the Haus Restaurant – A bottle of Haus Wine – Adelaide Hills Shiraz or Sauvignon Blanc, select on arrival – Plus $290 worth of VIP wine tasting experiences and special offers!
2 x VIP tastings in The Stables at Barristers Block Wines valued at $20
2 x $30pp VIP tasting experience at The Lane Vineyard
2 x wine tasting experience valued at $40 and 25% off any 6 bottle purchase at Howard Vineyard
1 x Bucket of golf balls + $40 lunch dining gift voucher for Maximilians
Complimentary wine flight – second complimentary wine flight when you purchase a $15 wine flight each at Somerled Wines Cellar Door
Complimentary locally made tealight candle and free soap sample with a discount voucher from 3 Wishes Candle Barn
Complimentary $15pp upgrade from a relaxation massage ($95pp) to a hot stone massage ($110pp) Hahndorf Massage
Get the full experience with a tour of the distillery room where one of the Distillers will guide you. See the copper still 'Doug' followed by a Tasting Flight in the Tasting Bar. $20 per person (normally $28) at Ambleside Distillery
#bushfirebounceback #bookthemout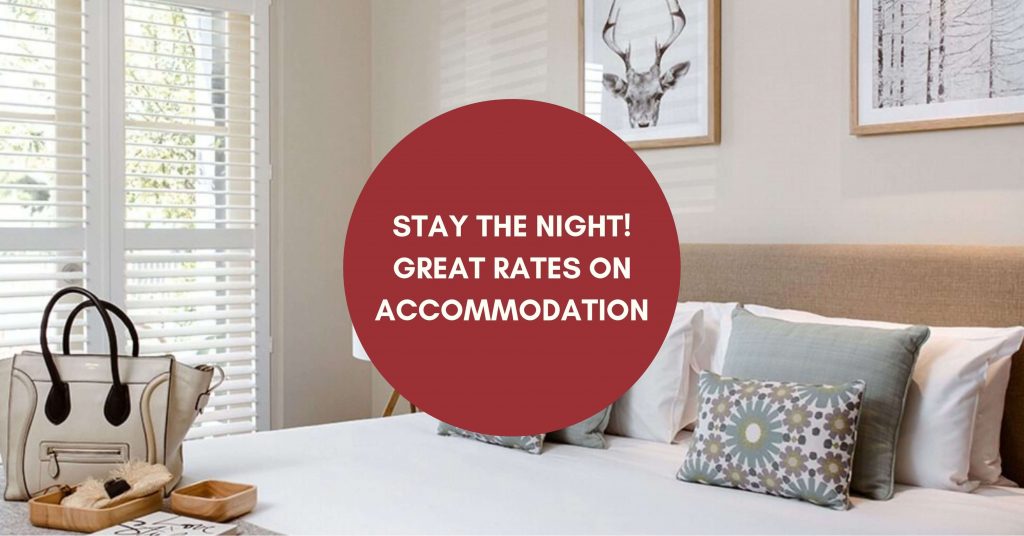 The Manna by Haus. Phone 8388 1000 or CLICK HERE