The Haus Restaurant can make sure you start your day off with a hearty Adelaide Hills breakfast when staying in the beautiful village of Hahndorf and the surrounding Adelaide Hills region.
One of the very few restaurants open for breakfast, lunch and dinner 7-days a week, the Haus offers all your breakfast favourites, barista coffee and some hearty delicious surprises.
The Haus Breakfast Burger is a smoky, juicy, delicious menu item. A Brioche burger bun with two free-range fried eggs, Hahndorf double-smoked bacon, tomato chutney, onion jam & rocket.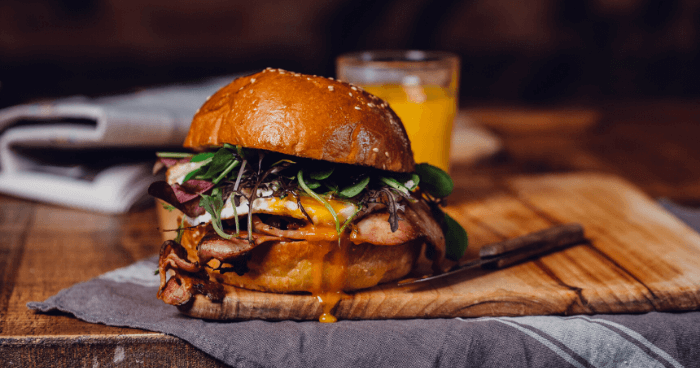 Make your own pancakes just the way you like them with the new Haus Pancake Platter! Serves 2-3
Haus pancakes [5] with Adelaide Hills fresh berries, banana, Chantilly cream, maple syrup, chocolate dipping sauce, mixed berry compote and Hahndorf double-smoked bacon.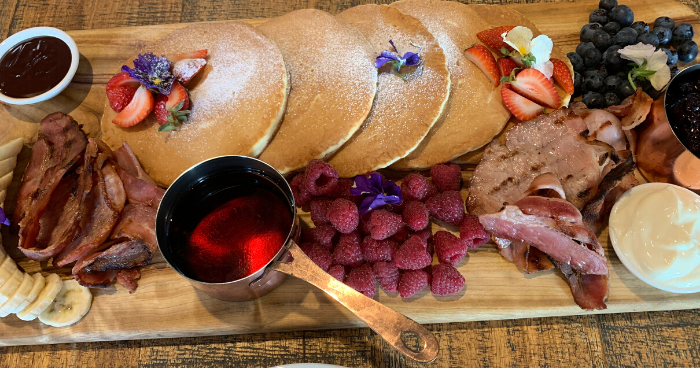 When you stay with The Haus Group at one of our three accommodation properties you can purchase our Bed & Breakfast offer. Pay $25 and receive $30 worth of Food and Beverages from the Haus Restaurant.
The Bed & Breakfast Package can be added on to any booking with us.
To book online simply click one of the IMAGES below to be sent to the BOOK NOW pages, pick your dates, select your room type and select the package you wish to book from the extras list!



For more information phone 08 8388 1000 or email hello@thehausgroup.com.au