Let Kate Grigg "The Wild Food Huntress" take you on the ultimate foraging experience from the Haus Restaurant in Hahndorf.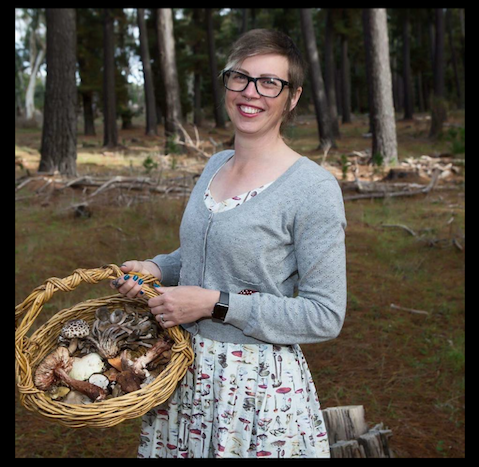 Gather your ingredients from one of our scenic Adelaide Hills locations, before returning to the Haus to enjoy a mushroom shared dinner of fungi pizza and risotto served with Adelaide Hills Pinot Noir.
RUSTLE UP Mushroom Foraging Adelaide Hills Weekend Getaway
$285pp twin share
Overnight package includes:
– 1 night's accommodation in a Superior Room at The Manna by Haus
– Afternoon tea including locally made scones with jam and cream
– Mushroom education and identification
– Bus transfer to and from secret foraging location
– Hands-on foraging experience
– Shared mushroom and Pinot dinner at the Haus Restaurant
– $30pp breakfast voucher for the Haus Restaurant
Limited places! Conditions apply*
Phone 8388 1000 or email manna@thehausgroup.com.au

For centuries our ancestors used to forage for mushrooms, times were tough back then and they had to rely on their knowledge of the environment to survive.
From father to son and mother to daughter information was passed down through generations until that suddenly stopped. We then became consumers of a different kind relying on supermarkets and shops to supply us with our daily nutritional intake.
What if that was to suddenly stop!! would you be able to make it on your own?

The Wild Food Huntress will get us back to nature and able to pick and eat edible foods that are in abundance all around us. She loves nothing more than sharing the joys of foraging for your own food and teaching about the mushrooms to be found in the Adelaide Hills.
It is important when foraging to know what you are doing. There are many mushrooms that are edible however we do not advocate picking and eating without a guide. Some mushrooms are deadly and you don't get a second chance, others will make you very sick.
So taking part in this special foraging weekend you will be in the hands of an expert guide, have fun and enjoy the delights that you find.
To book >> Phone 8388 1000 or email manna@thehausgroup.com.au