Winter is a glorious time of year in Hahndorf and the Adelaide Hills. Warm your heart and hands with this special workshop held at the Hahndorf Academy on Saturday 13 July. EXCLUSIVE BREWED BY BELINDA 'BREW IN' will provide participants with the opportunity to blend your own tea.

Love tea so much you want to marry it?
Then brace yourselves and get your "jazz hands" ready for this exclusive afternoon tea event at the Hahndorf Academy.
Learn about the alchemy of tea and create your own unique organic tea blend or tisane to take home for yourself or a loved one. Bliss!

Brewed By Belinda is an award-winning boutique tea company creating organic artisan loose-leaf tea blends and herbal/fruit tisanes. The company was started by Belinda Hellyer in 2015. Belinda holds both a Certified Tea Master and Certified Tea Blender qualification with Australian Tea Masters.
Belinda's background is in the arts as a performer, producer and arts manager. She has always taken a creative approach to her work armed with a pot of tea by her side. She has loved tea forever – it brings people together, soothes a weary soul and can ignite a creative spark.
Each of her 14 teas has been deeply thought through and conceived. Many of her teas have been specially created to support the mind, body and soul in the creative and artistic process. With others, we've put an arty spin on your favourite traditional brews. Above all, the teas are delicious, healthy and celebrate wellbeing as well as high kicks. Our range is simultaneously elegant and a little bit funny.
Each guest will make one personalised blend to take home of approx. 50 grams. $50 per person.

Winter is a wonderful season to visit Hahndorf and explore the historic village, indulge in the finest of regional food and wine, relax, and SNUGGLE UP!
We are offering a special Haus Hahndorf SNUGGLE UP Winter Getaway Package from $320 per couple, an experiential package that offers incredible value, including accommodation, dinner, breakfast, exclusive VIP wine tastings and much more.
Come & SNUGGLE UP!
Stay Dates:  1 June 2019 – 31 August 2019
 Plus these great bonuses valued at over $280…
2 x $30pp VIP tasting experience at The Lane Vineyard = $60 value
2 x $30ppVIP Amos tasting experience at Howard Vineyard = $60 value
1 x Bucket of golf balls + $40 lunch dining gift voucher for Maximilians = $55 value
Complimentary red wine flight – 5 wines – valued at $15pp when you purchase a $15 white wine flight at Somerled Wines Cellar Door = $30 value
Complimentary locally made tealight candle and free soap sample with a discount voucher from 3 Wishes Candle Barn = Valued at $5
Complimentary $15pp upgrade from a relaxation massage ($95pp) to a hot stone massage ($110pp) Hahndorf Massage = Value $30
$8pp discount on Meet the Distiller experience at Ambleside Distillery and a complimentary VIP tasting of limited-edition gin, not on public tasting = Value $25
That's over $600 value from $320 per couple.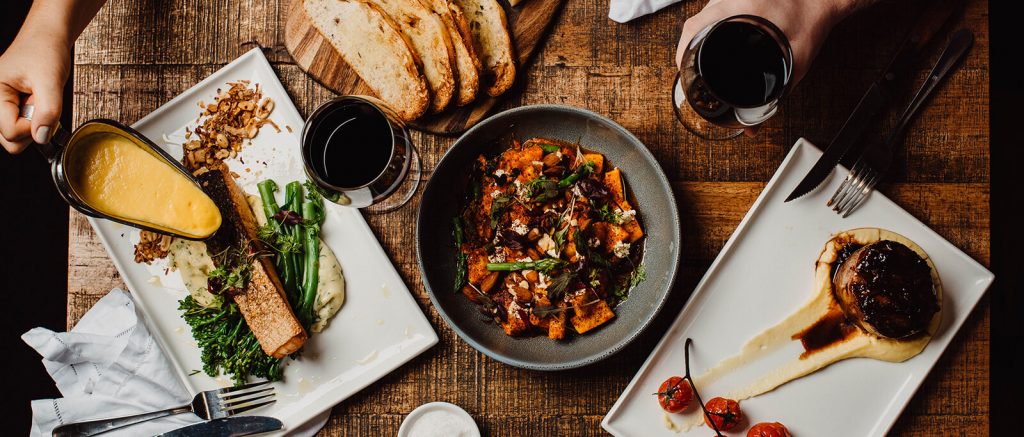 We aim to make your stay in Hahndorf and the Adelaide Hills, rich with the finest local food, wine, and of course award-winning service. We promise that you will go home well rested and fed, with a smile upon your face.